Walking Disorders and Prosthetics
For people with limb loss & prosthetics, mobility issues and walking disorders, Micro-Measurements' strain gages play a critical role as part of an overall system for identifying and helping to correct these issues.
Our Veterans comprise a large portion of this population and we take pride in helping these heroes regain their mobility.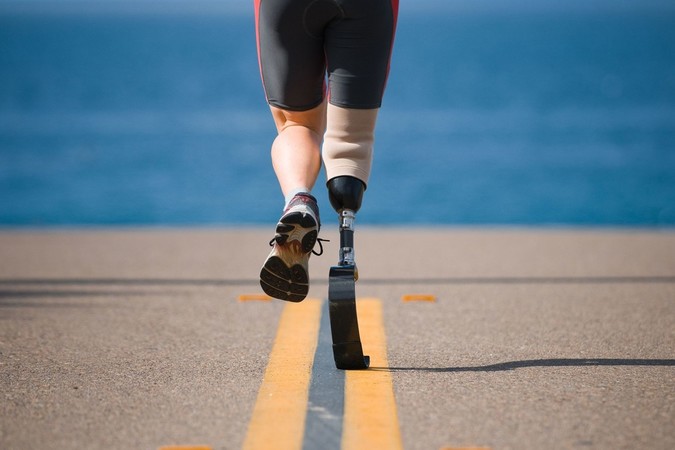 A smart walkway constructed of special flooring materials, which may include carbon fiber, urethane, linoleum or wood, contain embedded strain gages which comprise a load sensing system.  The walkway assembly consists of a series of movable panels that are reconfigurable to accommodate a variety of tasks. The output from the strain gages allows the system to detect when someone is on the panel, and the time to traverse each panel.  This helps measure stride, impact force and gait.
A dual-linear gage works well and usually one gage per 2x2 foot sized panel area will suffice.  There is very little flex in the walkway; in fact, the actual strain level on the walkway can be quite low, in many cases as low as 30µƐ; however, the strain gage sensitivity is sufficient to provide the necessary output for data collection.  Information gathered includes time between steps; heel strike and toe roll off.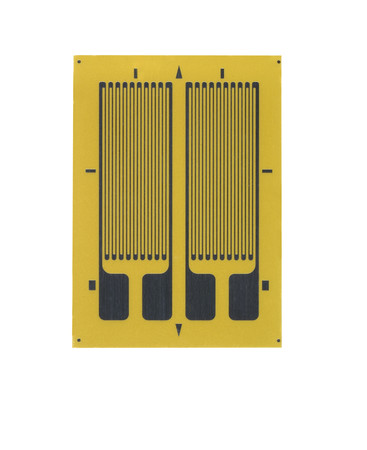 Below is an example of a walkway that will contain Micro-Measurements strain gage sensors: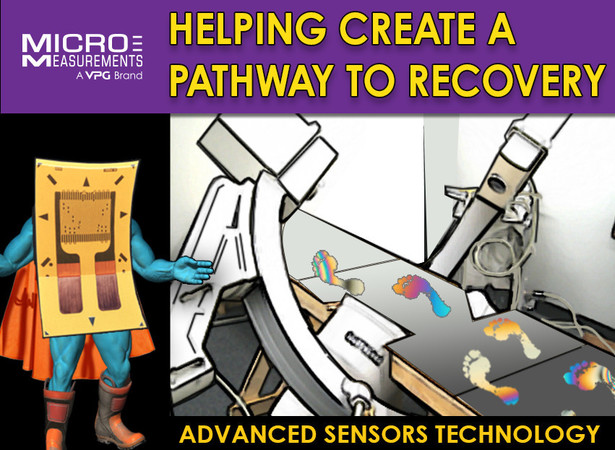 The strain gage output signals coupled with other technologies such as biplane fluoroscopy (above), PhotoStress, 3D and high-speed cameras, provide data to researchers for prosthetic design refinement and enhanced physical therapy regimens thus improving patient mobility.
Contact the experts at Micro-Measurements for assistance in selecting the correct sensor for your application. 
https://www.micro-measurements.com/applications/medical