The first foil strain gauges were invented by Peter Scott Jackson of Saunders Roe, an aerospace company in the UK, out of necessity. Stronger and lighter designs required accurate, reliable data and the new foil technology created a major game changer that permeated all industries as well as aerospace.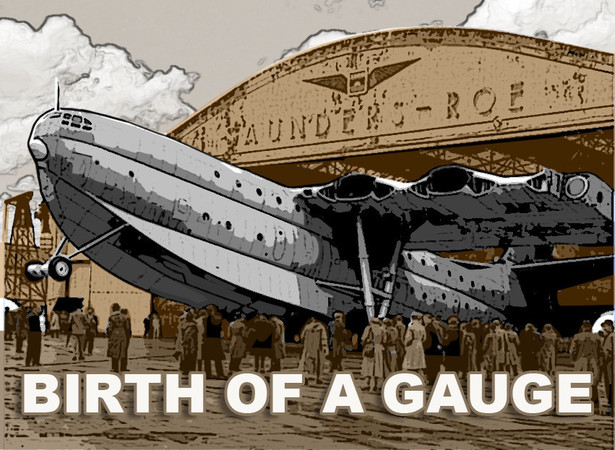 Optimising aeroplane design results in stronger, lighter, more reliable, fuel-efficient and low emission designs. It can also improve customer comfort – early air travel took place in the lower atmosphere with all the weather and turbulence, whereas the newer pressurised, jet-powered planes use the upper atmosphere where the air is much clearer. The addition of cabin pressure created new challenges and significant discoveries were made from early failures (such as the ill-fated Comet).
No aeroplane manufacturer would contemplate designing and manufacturing a completely new aircraft, or even modify an existing design, without significant investment in laboratory, test rig and real-world testing. Aeroplanes must survive extreme conditions and are measured at every stage, from cargo, fuel, and passenger loading, to take-off weight, forces from rapid acceleration, in-flight turbulence, landing and braking forces. We must all thank the engineers, and the tools they use, for the amazing safety that air travel provides.
There is a drive to improve computer simulation for all new designs. This relies on better understanding of material properties under different conditions, how they are assembled by bolting, riveting, welding, adhesive bonding, and how they react in a complete assembly. Full-scale aeroplane testing, where a complete aircraft is covered in thousands of strain gauges and other sensors and placed in a huge test rig to simulate flight conditions, is expensive but essential. The test is performed to mimic flight hours which the active aeroplanes will experience so that any failures can be used to issue specific maintenance schedules well before an issue can occur. Delayed flights due to maintenance and repair issues can be minimised – none of us like to be stuck at an airport waiting for a replacement flight!
Aircraft continue to be developed for improved efficiency, reduced weight, and greater capacity and safety. Increasing use of FBW (fly by wire) and MEA (more electric aircraft) systems replaces heavier and inefficient hydraulic and mechanical systems. This also has the benefit of reducing aircraft complexity and maintenance requirements for lower cost and therefore savings can be passed on to the passengers.
Micro-Measurements Advanced Sensors, especially our CEA-series gauges, have been at the forefront of aerospace technology for more than 50 years. Many aircraft have our sensors embedded into the in-flight monitoring and control systems, where stability, reliability and accuracy are paramount.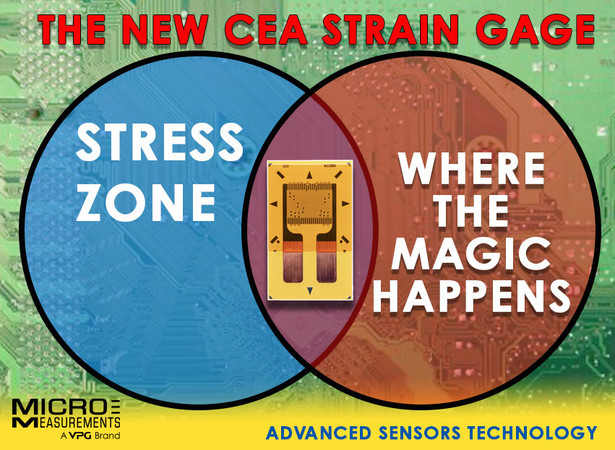 STRAIN GAGE SENSORS FOR MORE ELECTRIC AIRCRAFT (MEA) AND FLY-BY-WIRE (FBW): FROM THE DRAWING BOARD TO REALITY.
WHERE ARE ALL THE STRAIN GAUGES?
RAPID PROTOTYPING AND EXPERIMENTAL DESIGN.
OPTIMAL DESIGN OF COMPOSITE WING SPAR SUBJECTED TO FATIGUE LOADINGS.