Winch Drive Shaft Load Sensor to Measure Sea Going Cable Tension for the US Navy
All naval vessels are required to be able to tow, and be towed. A towline cable can carry thousands of pounds of tension as vessels pitch and roll through rough seas in extreme conditions. Overload failures of the cable, tow winch or mounting can lead to catastrophic losses.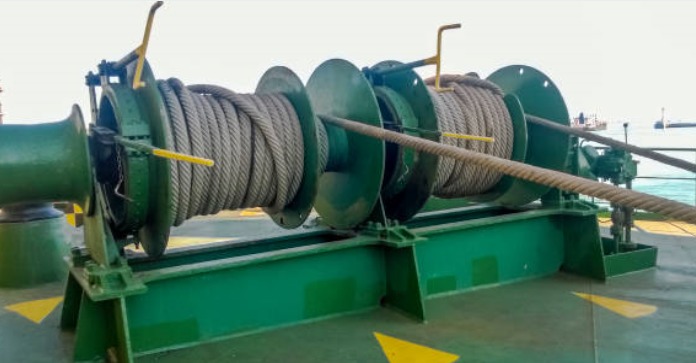 The picture above is a typical winch system. Stress-tek transformed the winch drive shaft to measure torsion, which is directly proportional to cable tension.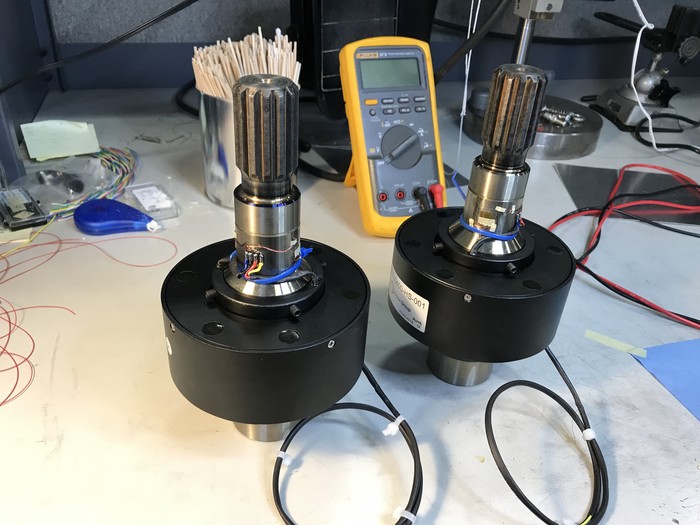 The above picture shows a winch systems drive shaft with strain gages specifically arranged and bonded to measure torque and reject other forces on the shaft. A slip ring is used for transmitting the output signal. This type of integrated cable load monitoring requires no changes or modifications to the external cable line, rigging shackles or links, as the torque/tension measurement is made internal to the winch mechanism.
Stress-tek selected the Micro-Measurements strain gages, designed the circuitry and sealing configuration at our facilities in Kent, Washington, USA.
The end customer for this project is the US Navy.

About Stress-tek
Stress-tek has extensive experience in the design and manufacturing of strain gage based sensors and load cells, applying strain gages to element bodies and providing stress analysis services. It has complete in-house capability in engineering, machining, assembly, and testing. 
Stress-tek was founded in 1978 to provide professional consulting services in the areas of strain gaging, transducer design, and experimental stress analysis. Since then they have evolved to designing and manufacturing of custom and high volume weighing, force measurement, pressure, and deflection sensors requiring accuracy and reliability. The result is an extensive line of shear beam load cells, bending beam load cells, shear pin load cells, tension and compression load cells, deflection transducers, hydraulic and air pressure sensors. Stress-Tek, also designs and manufactures digital, two-wire electronics to integrate with our load cells and sensors to provide complete solutions.
In 2015, Stress-tek became part of Vishay Precision Group, Inc. (VPG), an internationally recognized designer, manufacturer and marketer of sensor and sensor-based measurements systems specializing in the growing markets of stress, force, weight, pressure and measurement. VPG is a market leader of foil technology products, providing ongoing technology innovations in precision foil resistors and foil strain gages, which are the foundation of the company's force sensors products and its weighing and control systems.