THERE IS NO ROOM FOR ERROR
Everyone can relate to the issue of forgetting why you went into a room. It's frustrating, often requiring a retrace of steps or a repeat of the previous task to trigger your memory. Often called the doorway effect, we can lose sight of a single task because we are thinking about the overall task at hand.
This issue has parallels in strain gauge testing. It's essential to visit each room (product group) to ensure you have selected the correct combination of products.
Even if you visit every room, the foundations provide the support. A clearly defined set of test objectives maximises the chance of selecting the correct products and processes
If you forget a critical stage it sometimes requires complete replication of the test; this can be especially expensive if the test article is damaged or destroyed.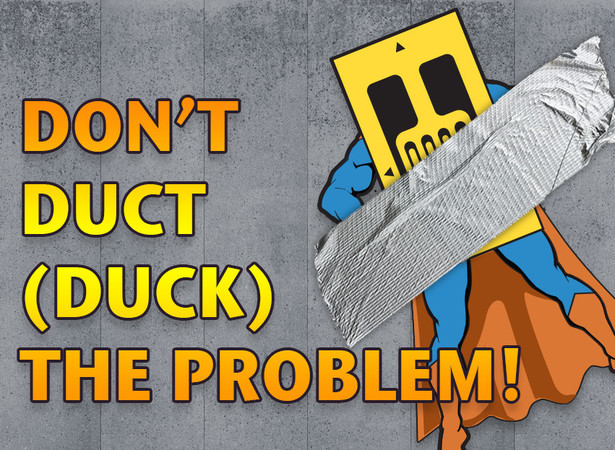 A simple error such as choosing the incorrect method for making alignment marks on a test article can have disastrous results.  For example, using a sharp object for "scribing" alignment marks create a stress concentration with can result in premature failure of the part at the gage location.  We recommend using a tool with spherical end such as a ball point pen, brass rod or, in the case of aluminium, a 4H pencil to "burnish" alignment marks after abrading the test specimen. (Note: graphite should be avoided on high strength aluminium due to embrittlement).
It's a good skill to be able to mentally walk through every room before leaving the house (starting a test) – clean, fed and properly dressed, keys in hand – to guarantee success!
WHERE ARE ALL THE STRAIN GAUGES?
THE LIFE AND TIMES OF A STRAIN GAUGE.