STRAIN GAGE SENSORS ON TOP OF THE WORLD
On May 10, 2013, One World Trade Center became the tallest building in the Western Hemisphere and the third tallest in the world (now, in 2021, it ranks as the sixth tallest in the world). Our work monitoring the data from strain gauge sensors at the very top of One World Trade Center makes us at Micro-Measurements feel like we're on top of the world.
The story of this instantly famous building starts, of course, with the terrorist attack on the Twin Towers on September 11, 2001. After that tragedy, city and national leaders began planning a memorial on the site and wondering what could ever be built in place of the Twin Towers. Twelve years later, One World Trade Center reached its iconic height of 1,776 feet when ironworkers placed the final piece of a 408-foot spire at the top of the building. The spire is self-supporting; however (and this is where strain gauge sensors come in), eight redundant Kevlar support cables were also installed. Redundant, yes, but when you're talking about a giant steel structure mounted more than five football field lengths above cars and pedestrians, you really can't be safe enough. Each support cable is anchored to the building and runs to the spire. To ensure the cables function properly and this back-up support system for the spire is secure, the engineers on the project chose to use using strain gauge-based load-sensing pins to measure the tension on the cables. The data produced by this monitoring system is collected by our data acquisition system Micro-Measurements System 7000.
Installation, Data Acquisition, and Continued Support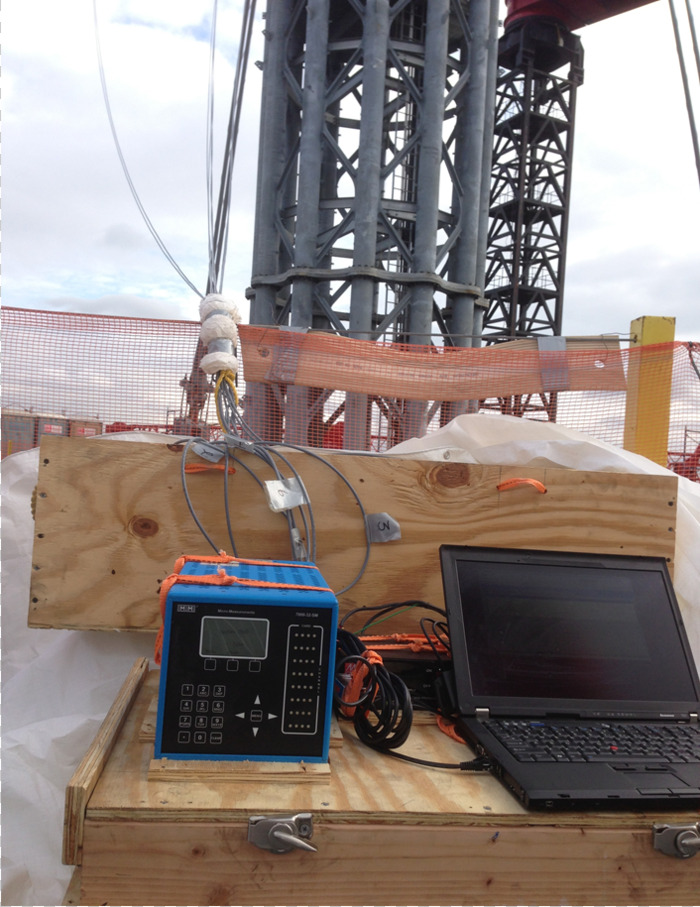 Putting the spire atop One World Trade Center was an intricate and precise operation in an environment much gustier and turbulent than the air 1,700 feet below. The geometry of the "instrumented" cables, along with our simultaneous strain gauge monitoring, assured equal cable tension during installation. The strain gauge sensors on the Kevlar cables will continue to provide useful information for our data acquisition system in the future.
Although this use of strain gauge sensors is common enough, we are still especially proud of our work on such an iconic building. Truly, nothing beats the view from atop One World Trade Center.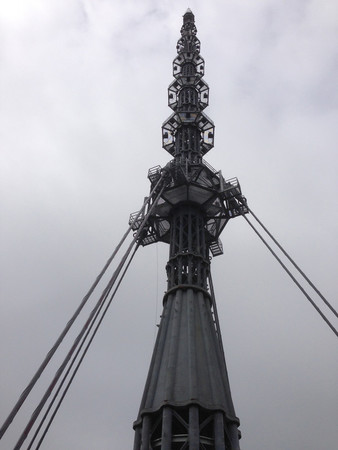 For more information about interesting applications for our strain gauge sensors and data acquisition systems, consider connecting with us in the following ways:
•             Subscribe to StrainBlog.
•             Watch MM StrainBlog videos on YouTube.
•             Follow StrainBlog on Twitter.
•             Connect with StrainBlog Editor in Chief Yuval Hernik Bar on LinkedIn.