Strain Gage Installation Checklist: ALUMINUM
Our new Aluminum checklist helps to ensure consistency and completeness in carrying out a strain measurement task.
We all need checklists to keep track of what needs to be done to get an accurate strain measurement – especially when working with large projects and several team members. People use checklists for all sorts of things: inspection checklist, preflight checklist, packing checklist, a celebration checklist, wedding checklist, moving checklist, shopping list, grocery list, and many more. Checklists also go by other names. Most of us have difficulty remembering a list of information that is longer than 5 to 8 items, therefore our new checklist contains not more than 8 items. We believe that using a check list for test and measurement is an excellent way to make the stress analysts lives simpler and more productive.
Checking items off of a checklist can release small amounts of dopamine that then leverage us to keep checking off more items, i.e. get more done in my strain measurement on Aluminum! 
Aluminum is one of the most used structural metals, especially in the aircraft and automotive industries. The American Society for Testing and Materials (ASTM) has developed many standards used for testing aluminum. ASTM E111 (Standard Test Method for Young's Modulus, Tangent Modulus, and Chord Modulus) describes methodology used for determining material compliance. ASTM E132 (Standard Test Method for Poisson's Ratio at Room Temperature) discusses test protocol for determining Poisson's ratio at room temperature. Many Micro-Measurements strain gage sensor patterns are uniquely designed to make such testing quick and efficient, especially our line of Tee-rosettes.
Did you know that that a checklist is best suited to work that's repeated often, and in a predictable order?
A simple tool that helps to prevent these mistakes is the checklist. Our new checklist is simply a standardized list of the required steps developed for a repetitive strain measurement task on an aluminum
Step 1: Define the Test Conditions
Step 2: Ensure Appropriate Surface Preparation Materials Are On Hand
Step 3: Select the Strain Sensor
Step 4: Select the Adhesive
Step 5: Select a Protective Coating
Step 8: Select the Measurement Instrumentation
Checklist: http://www.vishaypg.com/micro-measurements/applications/aluminum/
Strain Sensor Reference Guide: http://www.vishaypg.com/docs/25906/Strain-Gage-Ref-Guide.pdf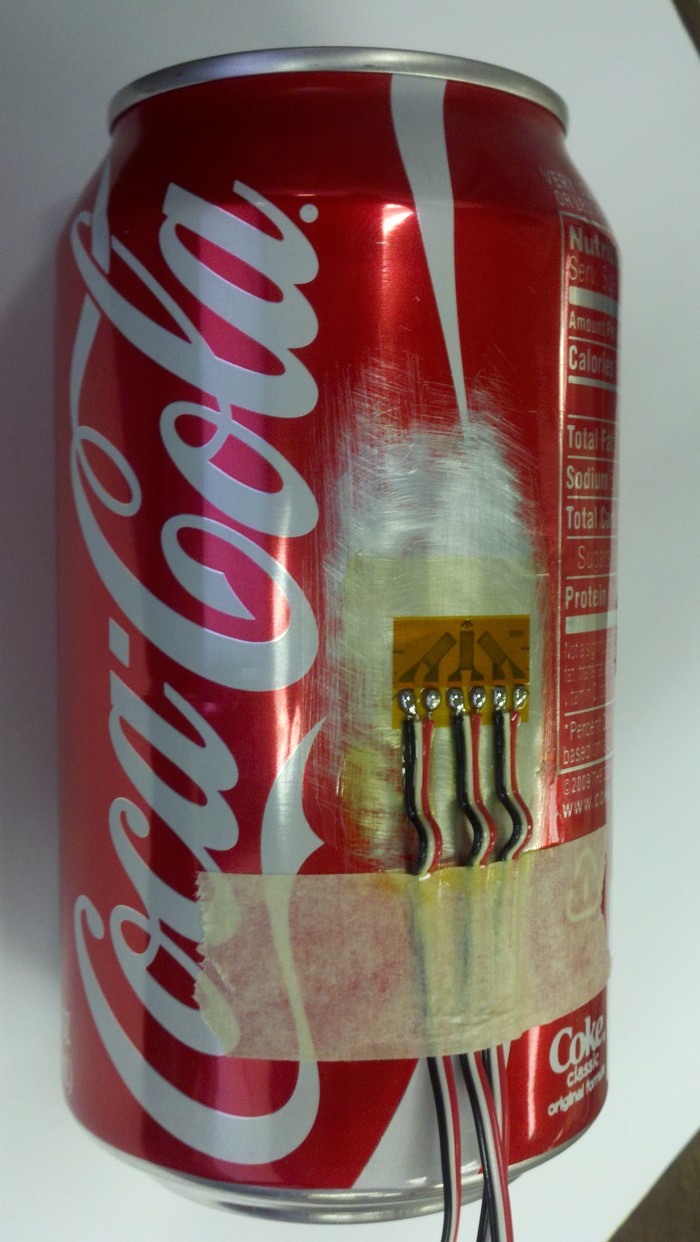 More information about testing aluminum :
Do I need to remove anodizing from aluminum prior to bonding a strain gage? https://www.strainblog.com/tips/do-i-need-remove-anodizing-aluminum-prior-bonding-strain-gage
Steel vs. aluminum alloy. https://www.strainblog.com/tips/steel-vs-aluminum-alloy
Strain gauge rosette measurement using a coke can as a thin walled pressure vessel. https://www.strainblog.com/media/strain-gauge-rosette-measurement-using-coke-can-thin-walled-pressure-vessel