An Interview Between a Stress Analyst and a DAQ
Are you looking for a new employee? One who is dependable, flexible, a team player but who can also work on their own with minimal supervision? The requirements for personnel and DAQ (Data Acquisition) are similar on so many levels. Finding the right solution can seem like the proverbial needle in a haystack.
Fortunately, Vishay Precision Group (VPG) offers solutions for almost every application, from a two-minute test to fit-and-forget for long-term monitoring.
 


If you had to interview for a solution to your application, what sort of questions should you ask? Here are five of the most common questions.
Tell me about yourself. I've worked in the industry for several decades and have experience of almost every application you can mention, and probably quite a few you've not considered!
VPG offers two brands of instrumentation:
Micro-Measurements (MM) instruments, including our StrainSmart systems, offers turn-key solutions enabling setup in minutes for rapidly changing test requirements, from 1 channel to hunderds of channels. This makes them ideal for small-to-medium test laboratories performing anything from material property tests, through PCBA production qualification, automotive, aerospace and education applications.
Pacific Instruments (PI) offer high speed (up to 10Ms/s) and high channel counts (>8000) supporting wide range of sensors. In addition, PI have compatibility with 3rd-party control systems,capable to integrate 3rd party data streams with its native data stream as well as in-rack analogue, DSP and digital outputs for low-latency control and emergency shut down conditions.
What are your strengths? Flexibility, reliability, performance under pressure.
Both Micro-Measurements and Pacific Instruments have proven themselves in a wide range of applications and are well – regarded across the world. On top of providing hardware and software, we add class-leading technical support to our entire portfolio of products, from strain gauges and accessories all the way through to the acquired data. If you have a question or a problem we can solve it anywhere in the world, often with a single phone call. We can also provide both local and remote training via phone, email, or remote link.
What are your weaknesses? Some say that a "jack of all trades" is a master of none, but I'd like to show that this is not the case here.
Many test environments and especially full-scale aircraft structural testing applications are interested in incorporating multiple technologies and data streams into one software package for display, broadcast and recording purposes. 
Pacific Instruments' turnkey PI660 software allows for Load Control Systems (LCS), Fiber Optic Strain (FOS) Systems and Digital Image Correlation (DIC) Systems to all be streamed, displayed in real-time and recorded in parallel with Analog channel data.  Integration of multiple data sources, each with their own unique set of capabilities, into one system allows for easier management of large amounts of data as well as a broader and more useful dataset for analysis.
Micro-Measurements offer small systems such as the StudentDAQ, a single-channel USB device, to high channel count StrainSmart systems such as System 7100, from 8 to virtually unlimited channels. Offering high channel density and industry-leading ease of use through our well-recognised StrainSmart software, it the smart choice for many industries and test requirements.
Where would you like to be in your career five years from now? I'm looking for mutual long-term investment.
Possible applications include material property, full scale aerospace and space structural, rocket engine, wind tunnel and explosive testing environments. 
Pacific Instruments offers the unique ability to input any type and number of sensors, and allows for each input to be set up independently (i.e. Sample Rate, Gain, Filter, Excitation etc.) of one another. Systems are available from 1 to 8,192 channels and can sample at up to 10Ms/s per channel along with Digital I/O for real time control along with a powerful turnkey software package.
Micro-Measurements offers a simpler approach with systems that accept the majority of sensor types for small-to-medium test laboratories. Comprehensive, turn-key StrainSmart software is common to four systems (7000, 7100, 8000, 9000) maximizing your investment in both time and skills common across a range of applications.
Support of our systems is measured in decades, and are not obsoleted in the face of rapid technology changes. We maintain compatibility with the latest trends in computing . Some customers are running systems built more than 20 years ago on modern PCs and software platforms. We also have an active product development team developing new hardware and software for continual improvement to meet increasing and changing demands in every industry.
We have our own in-house repair and calibration service to ensure that our systems are returned to published specifications. Although we promise to continue supporting equipment for three years after obsolescence, we often support well beyond this time as long as spares are still available. Calibrations are performed to NIST standards and we are ISO 9001 certified.
Why should we hire you? An investment now returns high value in a short time.
Most facilities struggle with time constraints to get their data acquisition systems up and running against their testing schedule.  This includes cabling, schematics/documentation, software integration, training etc.  VPG offers turnkey systems that, once delivered on-site, can be working within minutes.  Optional custom cables and I/O Panels as well as training can significantly reduce both time and pressure for the testing team to bring the data acquisition system on-line quickly.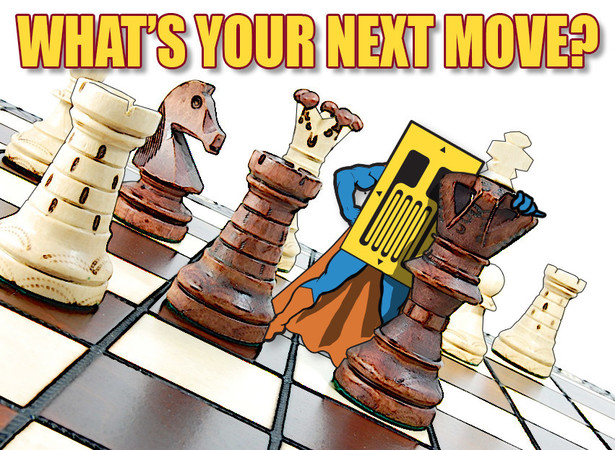 Summary
Would you hire someone based on the above answers? With the right qualifications, experience and proven track record in combination with the right price, the right person (or instrument) pays for the initial investment many times over. Over-specifying will lead to high costs and a low return on the investment, whereas under-specifying means that you have to spend again. Getting the requirements right from the start, or redefining the specifications as new information becomes available, means that you'll have a great return on your investment.
Don't forget that ownership costs (including training, support, calibration and maintenance) are part of the cost. We offer a three-year warranty, self-calibration for close to zero maintenance downtime, comprehensive training and free technical support.
Micro-Measurements – from 1 channel and up to 50,000 samples/second/channel. StrainSmart systems from 8 channels. Stand-alone, turn-key solutions.
Pacific Instruments – from 2 channels and up to 10,000,000 samples/second/channel. Turn-key and customisable, digital and DSP analogue output, system integrates with other native data streams and control systems.